Elegant Wood Floors for Your Lake Geneva Home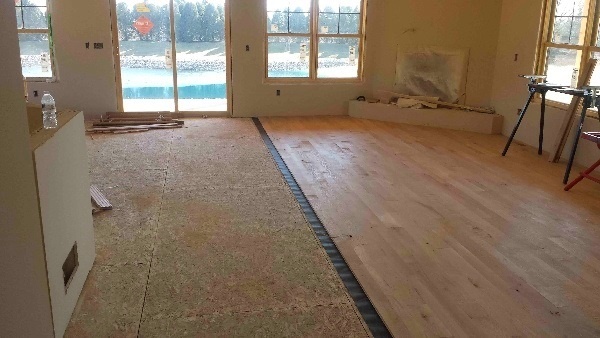 Worried about the appearance of your floor whenever you host a dinner party? With a refinished or newly installed hardwood floor, your worries will become a thing of the past. Art Wood Floors wood artisans will help you completely remodel your dining room with a beautiful selection of hardwoods.
When remodeling your dining room, it is important to take your existing furniture and features into account. If you have built-in shelving, you will have to select a complimentary wood floor. Our contractors are experts at selecting the right style of wood to best enhance the appearance of your home. Art Wood Floors can construct chair rails and shoe molding to protect your existing wall from wear and tear during busy dinner parties.

Customize Your Dining Room Floor
Depending on the wood you select, there are many ways to maintain your hardwood floor. A professionally applied finish is one of the first ways to protect your dining room floor for anywhere from 5 to 25 years. Art Wood Floors always uses Bona Floor Care Products for a great finish. Some hardwoods, however, can still be scratched by table and chair legs, so using small foam pads at the base of the chair or an area rug are easy ways to keep your floor looking like new.
Hardwood flooring is easy to clean after a huge Thanksgiving meal or a night of casual dining. Crumbs and dirt can be hidden against the grain of the wood until the guests are gone and a proper cleanup can start. Unlike carpet, debris has nowhere to hide on a wood floor. After installing your new hardwood floor, Art Wood Floors contractors will also clean-up for a dust-free finish to your dining room.