Racine Hardwood Floor Gallery
Beautiful Wood Floors from Union Grove Installers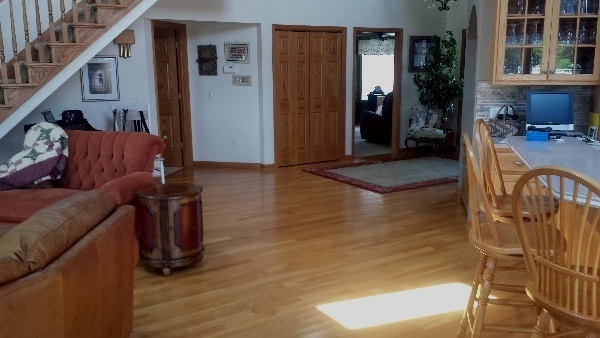 Racine homeowners can finally enjoy high quality, custom wood flooring from Art Wood Floors. Our artisans have over 20 years of experience installing and refinishing traditional and exotic hardwoods floors. Based in Union Grove, we provide all of Racine with gorgeous new and refinished wood flooring.
Art Wood Floor services include:

We install and restore hardwood floors in:
We've worked on floors in: Burlington, Raymond, Yorkville, Caledonia, Union Grove, Kansasville, Waterford, Tichigan, Wind Lake, and Rochester. Browse our flooring Idea Gallery to see different types of woods and styles we've provided to homes within Racine County.
Local Racine Floor Designers
Based out of Union Grove, Art Wood Floors has installed new flooring throughout Racine County. Our local designers and contractors are easily accessible to answer all your questions during the design process. Our experienced hardwood and tile designers will create the perfect flooring for your personal style.
Installation Contractors with Quick Turnarounds
Art Wood Floors contractors handle all the installation, remodeling, and repair ourselves. With decades of experience we know how to properly place wood panels, expertly sand down corners, and leave your home looking immaculate. We'll take your floor to the next level of detail and quality.
Hardwood Refinishing and Repair
Hardwood flooring can last for decades with the right care. Art Wood Floors offers refinishing and scratch repair for Racine homeowners. Make your old floors look like new with our professional restoration!
Free Estimates on Hardwood Floors
If you're ready for a new hardwood or tile floor, request a free flooring quote today. Our local designers are ready to help you get the floor you want at a great cost.