Burlington Hardwood Floor Installers & Refinishers
Wood and Tile Flooring Installation Experts of SE Wisconsin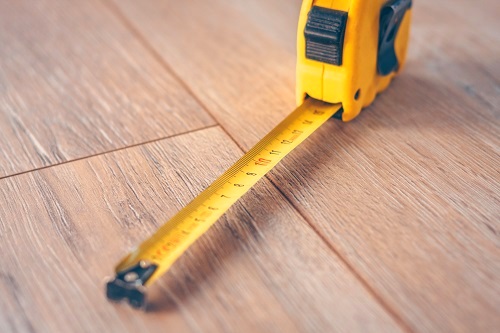 A true artisan understands and treats each job like the art piece it should be. After all, your home's floors are more than a surface to be walked on. Art Wood Floors LLC makes Burlington flooring look like new again with unrivaled solid plank floor refinishing services and installation. Our wood flooring specialists handle all types of custom wood flooring projects throughout Racine County. We help turn Burlington's kitchens, living rooms, dining rooms and hallways into true works of art your friends and families will wish they owned for themselves.
From complete, dustless hardwood floor sanding and refinishing in your foyer on West State Street to full overhaul of the exotic floor boards in your Brown's Lake bungalow's kitchen, no other local flooring company can rival Art Wood Floor's attention to detail and dedication to giving you the best flooring possible. We even do custom inlays in a multitude of wood types and designs. Our experienced staff installs, sands and stains all types of wooden flooring, including:
Maple
Oak
Cherry
Reclaimed Woods
Bamboo
Pine
Exotics
Contact Burlington's premier wood flooring experts for a quote on your floor renovation or installation project.
The Tile Installation Company for Burlington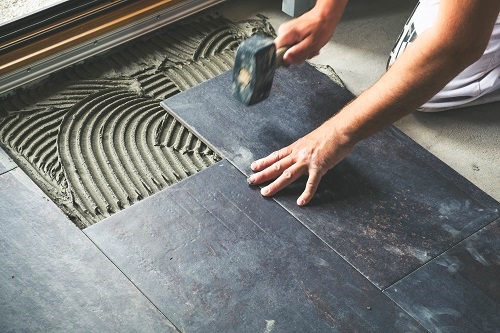 Racine County's diverse home styles demand flooring experts with the flexibility to install and renovate a wide variety of floor types. In addition to hardwood, Art Wood Floors professionally installs tile floors in kitchens, bathrooms, foyers, and any other room needed throughout Southeast Wisconsin. Few can rival the skills of our craftsmen.
Homeowners value tile flooring for its ease of cleaning, durability, customization possibilities, and stylish appearance. Art Wood Floors easily creates lasting beauty for any of our clients looking for a clean and elegant flooring option. Our tile experts have installed ceramic, porcelain and stone tiles in homes throughout Wisconsin.
Our wood flooring experience allows us to seamlessly handle often tricky tile-to-wood transitions, saving you the headache of dealing with separate quotes from more than one contractor when you're looking for a whole house renovation. To get a long lasting, low maintenance flooring option, contact Art Wood Flooring for custom tile work in your Burlington home.
Custom-Designed Flooring Options Make your Burlington Home Stand Out
Staining, Custom Borders and Inlays from Wood Floor Artisans
Our years of experience in the flooring industry allow us to create one-of-a-kind floor designs to give your home's floor something to truly stand out, not just stand on. For Art Wood Floors, it's all in the details. Our available custom staining options add a touch of style to otherwise drab floor board types. Pairing these interesting staining options with our ability to create singular floor inlay patterns in a range of wood types lends a touch a class to your home without breaking the bank.
From high quality wood floor installations in a variety of species, to artisan-level refinishing, all the way through to tiling and custom decorative wood flooring pieces, Art Wood Floors has you covered.