Hardwood Floor Price Estimator
Getting an Accurate Home Remodeling Budget
Before you order any wood or let anyone into your home, having a sound budget for your construction project is a must. There are plenty of ways to find an affordable, good-looking solution for your hardwood floor remodeling or installation project when you work with Art Wood Floors. Our pricing estimators use a number of factors to determine the most accurate cost quote for you.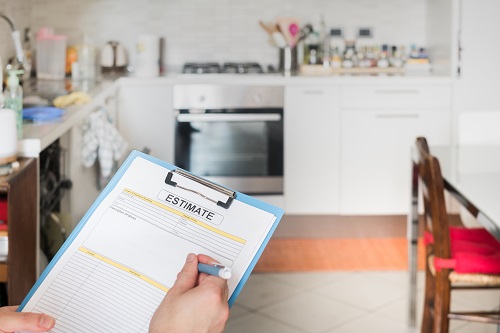 Basic budget checklist:
Total square footage
Finishing and staining
Installation schedule
Square Footage
The size of your floor will have a large impact on the estimated costs. For example, a floor for a living room with 350 square feet will almost always cost more than a floor for a 250 sq. ft. kitchen. You may also find one large room could be cheaper than multiple small rooms due to the level of details required during installation.
Wood Type
The price of your project will change depending on if you use a traditional wood or an exotic one. Regular white oak will be a lot cheaper per square foot than Brazilian teak or acacia. Some woods are as cheap as $3 per sq. ft. while others are over $15. Reclaimed wood is often far cheaper than "new" woods. Our designers will help you pick the right wood type for your budget without sacrificing style.
Finishing and Staining
The use of a stain or finishing product will alter the price of your floor. Different woods are easier to stain than others which will further change the cost. We use Bona Floor Care products for all our finishing work, which makes our floors more affordable.
Installation Schedule
Finally, the timetable for your project needs to be considered with the budget. We've been able to complete full kitchen floors in as little as 3 days. Other floors take longer, especially if they include custom patterns. A "rush" floor will cost more than a more traditional installation schedule.

Affordable Hardwood Flooring Options in Wisconsin
Art Wood Floors helps Wisconsin homeowners get affordable hardwood flooring with our accurate price estimates. Our artisans and contractors have worked with all types of floors, from narrow hallways to elegant dining rooms. We know how to maximize the value of your new flooring. Just contact our estimators to learn how affordable brand new hardwood flooring really is.
Don't fall for the misconception that authentic hardwood floors are too expensive for your home. Our estimators are ready to help you determine what type of floor is within your remodeling budget.