Kenosha Hardwood Floor Gallery
New Flooring for Lake Michigan Homes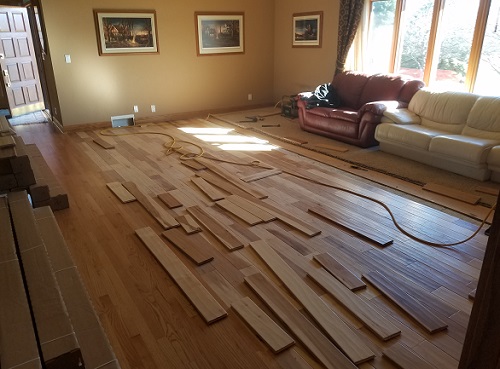 Make your home your own with custom wood flooring. Art Wood Floors contractors have over 20 years of experience designing new floors for homes across Kenosha. Our work includes everything from exotic hardwoods to custom floor medallions. Learn more about how wood floors can improve your home.
We install and restore hardwood floors in:

Browse our Idea Gallery to see other floors we've designed and installed at homes across southeast Wisconsin. We use Bona Floor Pro Series products to protect and finish your new flooring.
Art Wood Floor services include:
New wood or tile floor design
Professional flooring installation
Hardwood refinishing
Wood scratch repair
Kenosha Wood and Tile Flooring Designers
Wood and tile floors are beautiful additions to any home. Our expert flooring designers craft custom patterns for Kenosha homeowners based on what they want. Through our designs we've created unique wood medallions and intricate tile patterns. View all our galleries to see some examples!
Fast Floor Installation
Art Wood Floors contractors have decades of experience installing tile and wood panel floors. The results? Entire kitchen floors installed in as little as three days! Along with efficient installation, we are meticulous when it comes to details like sanding down edges and tile placement. We pay attention to every detail to get the job right the first time so you can enjoy your finished floor sooner.
Hardwood Refinishing for Older Floor Restoration
Your home's existing hardwood floor might have suffered years of wear and tear which have dulled the finish and color. This doesn't mean it has to be replaced! Art Wood Floors uses scratch repair methods to fix gouges. Then we use Bona Pro Series finish to protect floors from future damage.
Free Estimates on Flooring
New tile and hardwood floors do not have to be cost prohibitive. Contact Art Wood Floors to receive a free flooring quote on what your project should cost.